Saturday, April 19'th
Have A Rootin', Tootin', Bunny Shootin' Good Time
At The 6'th Annual
Angora Gardens
Rabbit Slaughter-Fest!





Each year, Angora Gardens produces over 685,000 pounds of luxurious angora.
Ever wonder how they get it? Come on out to our program this Saturday and
see how it's done! And here's the best part! You can even help! So just grab a gun,
a baseball bat, or an axe and hippity-hop on out to White Oak Park. Then watch
those rabbits scurry while you help us track 'em down! Be sure to bring the kids!
This is Easter fun for the whole family! There will be plenty of rabbit stew to eat, and
free Lucky Rabbit's Foot prizes for the little ones. And don't worry, because
our trained staff of MH/MR clients will show you how to use the firearms safely!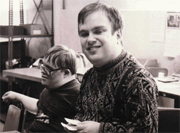 Here are some pictures from last year's festival!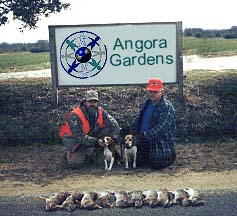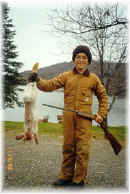 Remember to B. Y. O. A. (Bring Your Own Ammo)